Ache Away Soothing Bath Soak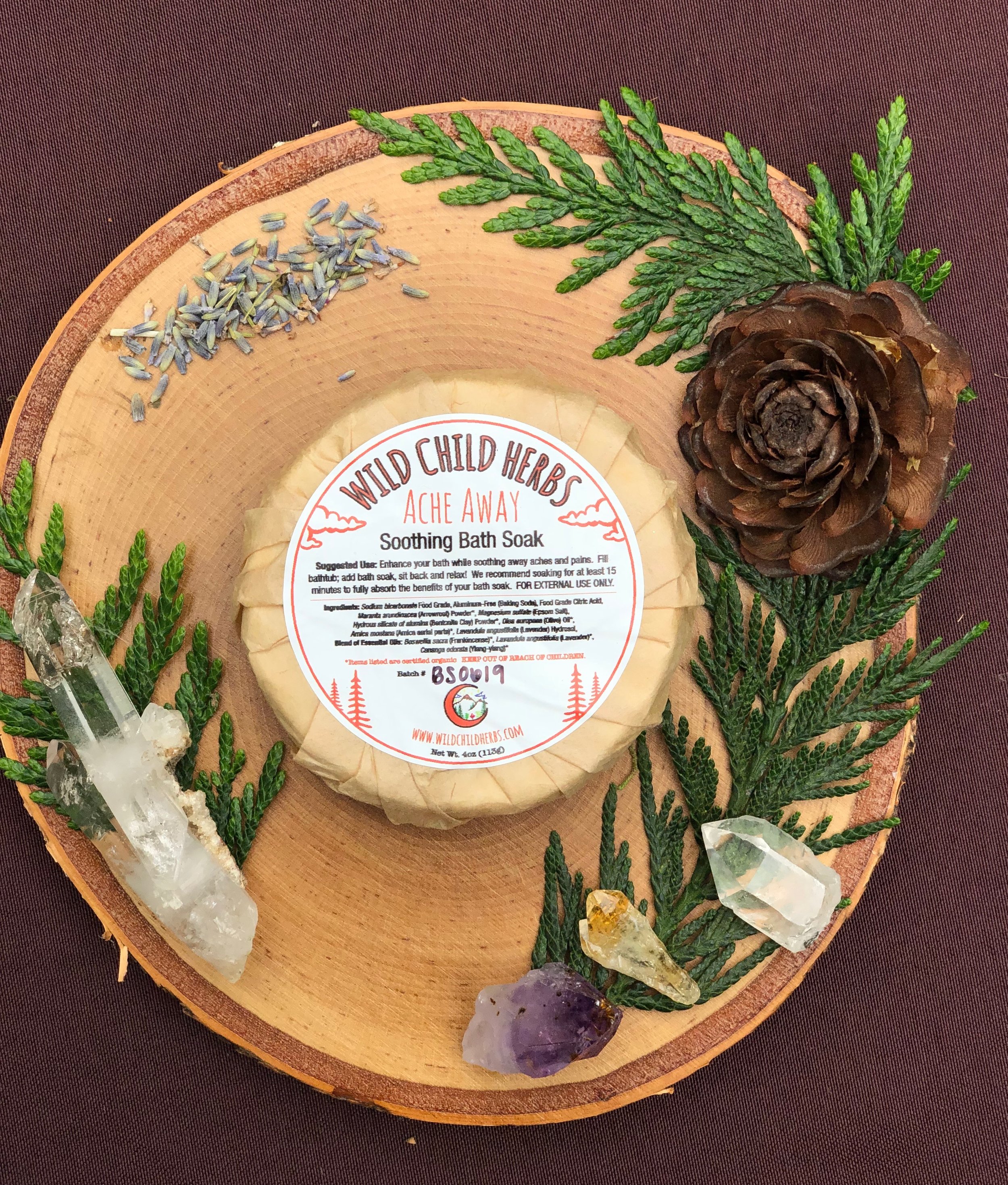 Ache Away Soothing Bath Soak
Enhance your bath while soothing away aches and pains. Fill bathtub; add bath soak, sit back and relax! We recommend soaking for at least 15 minutes to fully absorb the benefits of your bath soak.
What's in them?
Baking Soda- can help soothe and relieve itching, burning or swelling of the skin.
Citric Acid- this is what gives your bath soak its fizzy quality.
Arrowroot Powder- helps absorb the ingredients of your bath soak into your skin while providing great moisturizing effects.
Epsom Salt-helps relax muscles and loosen stiff joints, restores balance.
Bentonite Clay-nutritious for your skin. May help remove toxins.
Arnica Oil-helps soothe sore muscles and joints
Proprietary Blend of Essential Oil-select blend of essential oils that may help relieve stress and anxiety, reduce pain and inflammation and improve mood.
Ingredients:Sodium bicarbonate Food Grade, Aluminum-Free (Baking Soda), Food Grade Citric Acid, Maranta arundinacea (Arrowroot) Powder*, Magnesium sulfate (Epsom Salt), Hydrous silicate of alumina (Bentonite Clay) Powder*, Olea europaea (Olive) Oil*, Arnica montana(Arnica aerial parts)*, Lavandula angustifolia (Lavender) Hydrosol, Blend of Essential Oils:Boswellia sacra(Frankincense)*,Lavandula angustifolia (Lavender)*,Cananga odorata (Ylang-ylang)*
*Items listed are Certified Organic
For external use only. Keep out of reach of children.